We also manufacture products as per customer specification.
About us
RAD Tech Impex is an exporters of high quality fasteners, we have a wide variety of fasteners starting from Nuts and Bolts, Washers, Threaded Bars, Anchor Bolts, Locking Pins etc.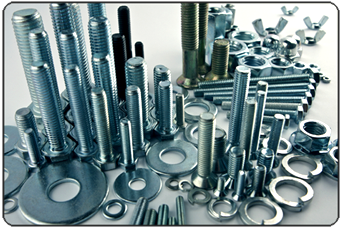 Rad Tech Impex is backed by our trusted manufacturing units and trades wide variety of high quality fasteners & serving our customers with our products which has made RAD a trusted name in many countries. Our Firm has always believed customer satisfaction as the sole priority, hence, we take all the required efforts to meet the expectations of our valued patrons. The world level recognitions and trust of our customer are the forces that encourage us to build a worldwide network.

A policy of maintaining quality and expanding comprehensive range of products with competitive prices has enabled the company to grow. We are committed & ready for the new development. Constant innovations, Stringent quality control, precision modules are a way to give you the best in fixing solutions.

We look forward to your valued requirements.
RAD Value among the clients
Our satisfaction services become us unique and repotted in the market to customized various services we do business not only in India we have many clients from overseas such are Poland, Ukraine, Bulgaria, Czech Republic, Russia , Slovakia, Estonia, Lithuania, Latvia, United States and United Kingdom.
Our Vision
To be ONE SOURCE for International market, as the exporter that provided qualitative products at most competitive prices thus assuring customer satisfaction.
Our Mission
RAD Tech Impex is committed to providing its customers products with a very competitive relation between price/quality, guaranteeing high levels of customer service, by means of a group of trained and motivated employees who assure the satisfaction of our clients. To make you count on us.
Our Team
Our dedicated and professional Team of Experts is doing an exceptional job in handling the Customer relations. They understand what we do and quickly find ways to spread our message. "They make us look good"

Our team has elevated us from nothing to having a strong presence in the international market. Our teams of Sales persons attend to the requirements of our customers every day in order to fulfill them 100 %.We continue our policy of investing in people. The future of the company depends upon their abilities and co-operation.